We can help with your beer label Printer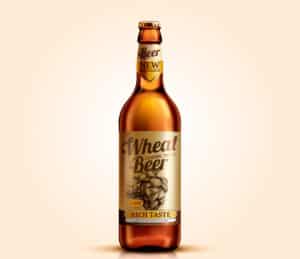 TCS Digital Solutions is the partner you need for all of your beer label printers needs. We've been in the Print industry for well over 2 decades and have extensive knowledge of printer type, printer technology and applications. We've partnered with the best providers in the industry to ensure our customers are fully satisfied. Our beer & food label printers include: Afinia, Quicklabel, Epson, Primera and more…
Who needs beer label printers?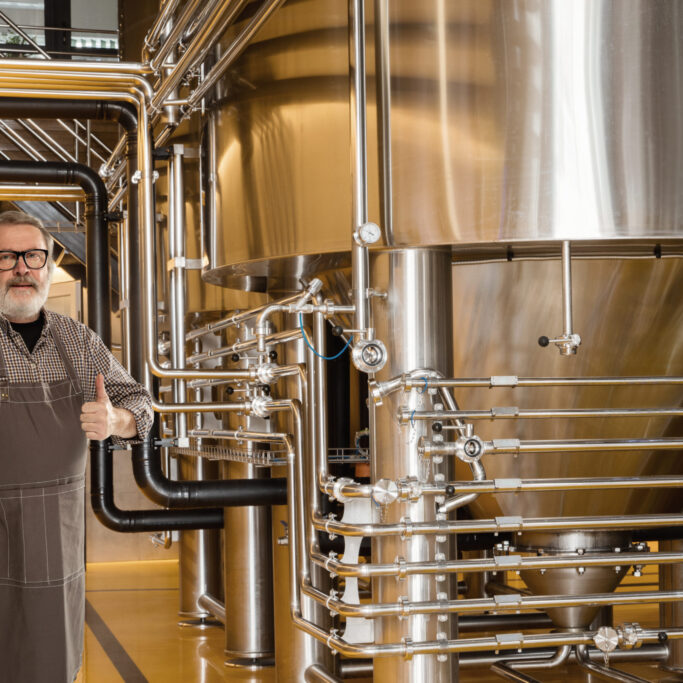 Distinguish yourself from the competition by printing your own beer labels. Stand-out and capture more attention with the uniqueness of your beer label printing and style.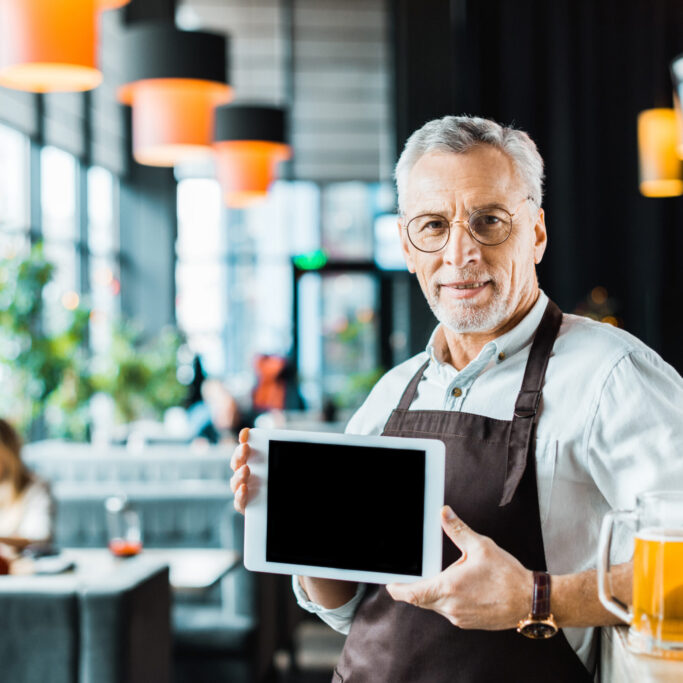 Most brewery owners inherit a rich tradition that needs to be explicitly and intentionally projected through a label printing that reflects your Business. Do exactly that with our high quality printers available at low cost.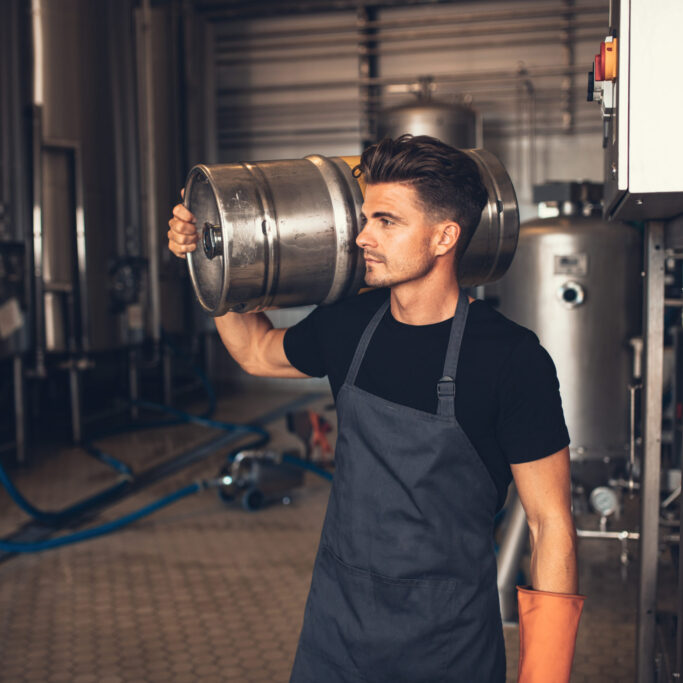 Homebrewing doesn't have to be boring. Add some print to your proprietary craft beer and let the world know about your drink and its ingredients. By doing so, you start to attract more buyers locally, nationally or anywhere.
Benefits of Beer label Printers / Printing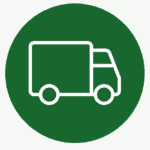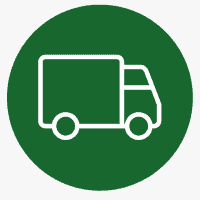 Beer label printers are designed to help remove headaches related to volume-based production. You should start seeing operational advantages very quickly. With increased speed to fulfillment and delivery your brand and beer can bask in the glow of high customer satisfaction.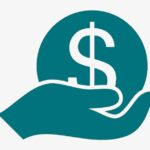 Regardless of your business size, printing your own beer label simply saves you money. Cut out the middle man and print your own with a touch of history or authenticity that no one else but you would know. There's never been a better time to get your own beer color label printer.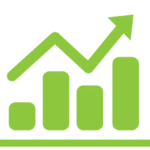 Is your Business ready for explosive growth or are you minimizing production due to upfront cost. In either of those situations, your beer label printer is a powerful business asset that will deliver consistency and efficiency across your print workloads and applications.
BestSellers - Beer Label Printers
Primera LX Series
Printing brilliant, full-color product labels on-demand is fast, easy and affordable with LX-Series Color Label Printers from Primera.
Afinia label printers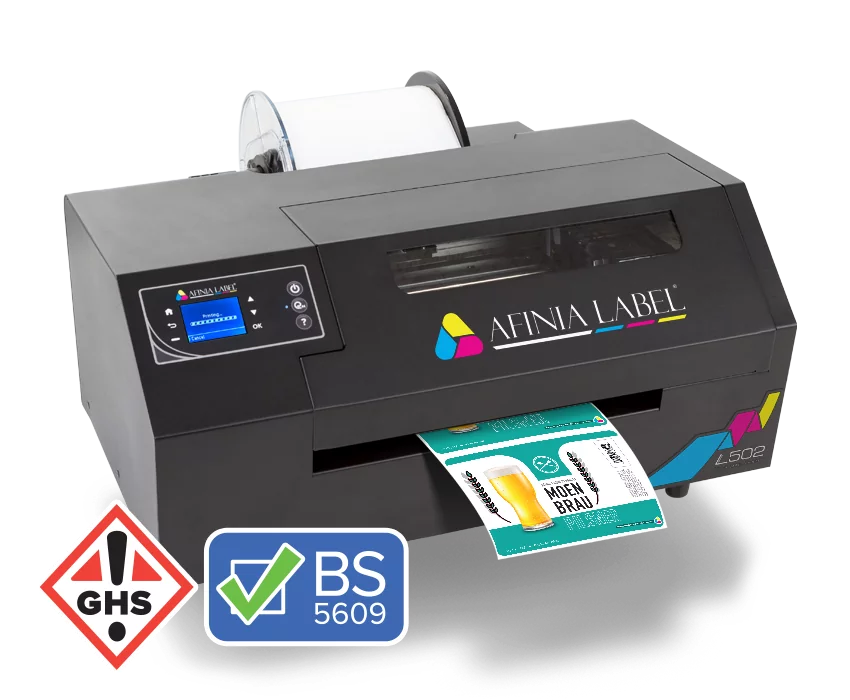 Printing brilliant, full-color product labels on-demand is fast, easy and affordable with Afinia Color Label Printers.
Epson ColorWorks Series
Businesses that choose to print their own beer & food labels save money and time. With a high quality, custom design, your food label can become your voice and marketing resource anytime.
Everything you need to know about beer label printing
Your beer label printer plays an important role in identifying your Business. It is through your label and branding that you will start to be recognized locally or nationally.  Investing in your own printer in such a competitive market is one of the best gifts you can offer to your Business.
As seen with food label printing your beer label should be informative. The TTB uses "malt beverage" as the general name for all products made at a brewery with malted barley and hops. This includes products like beer, ale, lager as well as flavored malt beverages.
Key requirements for beer label printing: 
1. Brand name
The first piece of information that any beer label should have is a brand name. This piece of information is typically the most prominent piece of information on your label and should reflect the name that you use to market your beer. If your beer doesn't happen to be sold under a brand name, the name of the bottler, packer or importer is used as a de facto brand name instead.
2. Class and Type Designation
Every beer label needs to clearly display the specific identity of what's contained in the can or bottle. Simply put, it needs to tell consumers what type of malt beverage you made.
3. Name, address of producer
The TTB mandates that every malt beverage label includes both the name and address of the entity that produces, bottles, packs, or imports your products. Domestic malt beverages may include an appropriate explanatory phrase before the name, while imported products must add some more detail.
4. Draft or Draught 
The terms "draft" and "draught" indicate that a beverage hasn't been pasteurized and that a different method of eliminating and preventing bacteria growth has been used. If this description is accurate for your beer, then you are permitted to use these terms. However, if your brew has been pasteurized, you can still describe it as "draft brewed" as long as you mention somewhere on the label that it's been pasteurized.
5. Net contents
While there are no standards of fill for malt beverages, the TTB does have requirements for the way you list net contents. Every container must list net contents in American measurements, but you may also include metric measurements as well.
6. Alcohol Content
Unlike many of the other elements, statements of alcohol content are optional unless your state's law either mandates or prohibits this action. Whether these statements are required or added optionally, the TTB does set specific standards for how alcohol content is presented.
7. Disclosure of potential Harmful Content
Beer labels can require disclosures for certain ingredients if they appear in your malt beverage. Each ingredient requires a separate statement to make its presence clear to any consumers.
8. Mandatory health warning labels
The statement below must appear on all alcohol beverages for sale or distribution in the U.S. containing not less than 0.5% alcohol by volume, intended for human consumption and bottled on or after November 18, 1989: GOVERNMENT WARNING: (1) According to the Surgeon General, women should not drink alcoholic beverages during pregnancy because of the risk of birth defects. (2) Consumption of alcoholic beverages impairs your ability to drive a car or operate machinery, and may cause health problems.
Water-Resistant Beer Label Printers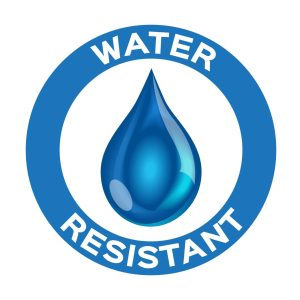 Water resistant beer label printers are the best choice when it comes to printing labels for beer. Nobody wants to drink a beer with a wet and smudged label. Differentiate your brand through convenience, durability and quality that resonate with your consumer. TCS Digital Solutions has invested time in researching the best beer label printers for breweries or distilleries.
Contact us now to get personalized help!
Beer label printers can be difficult to choose as they come in different sizes ans shapes based on the application.  Here at TCS Digital, our focus is to help our customers get the right solution for their beer or food business. Your satisfaction is our ultimate goal and we will always strive to do what it takes to exceed your expectations.